MENU


Home


Programs


Who Are We?


Articles


Products We Recommend


Topic of the Month


Books on Running


In The News


Past Newsletters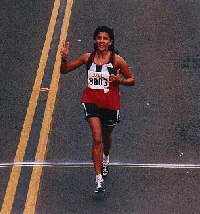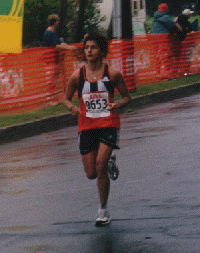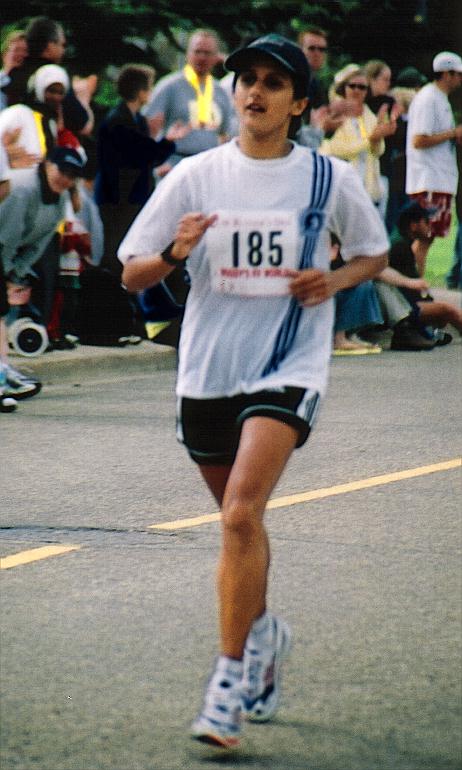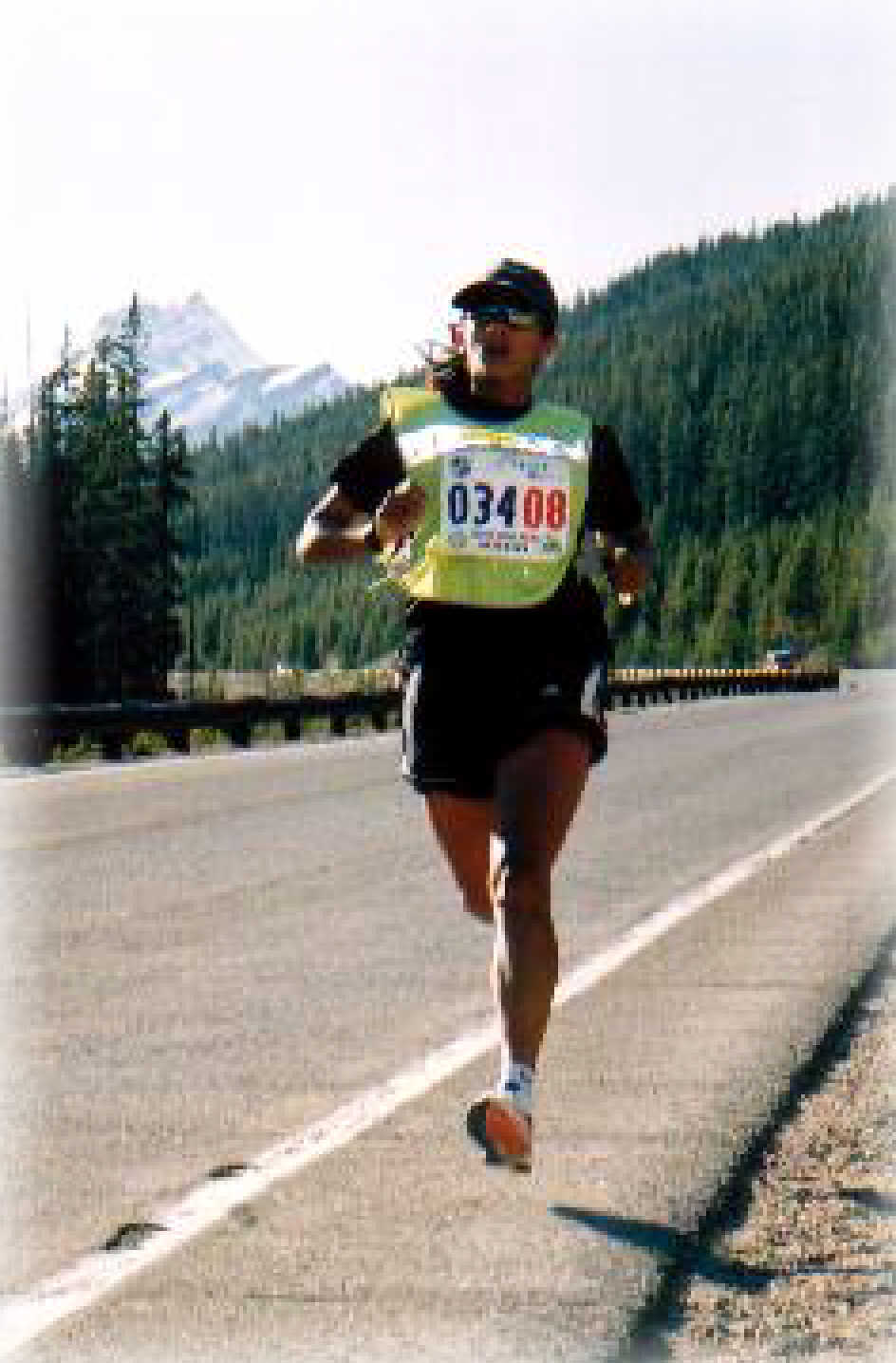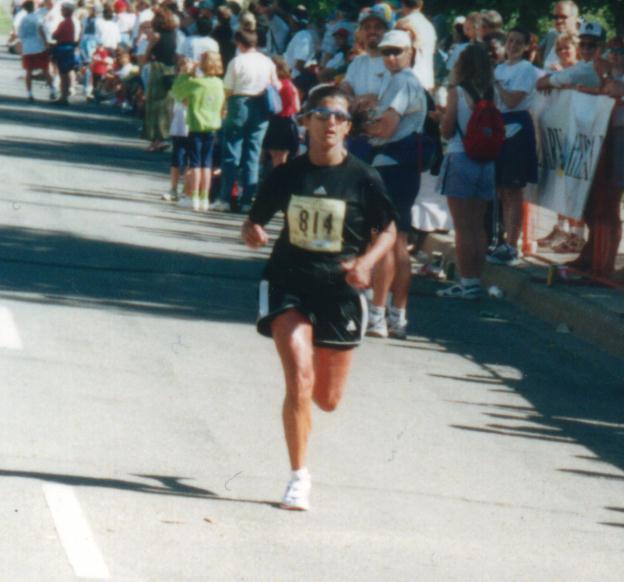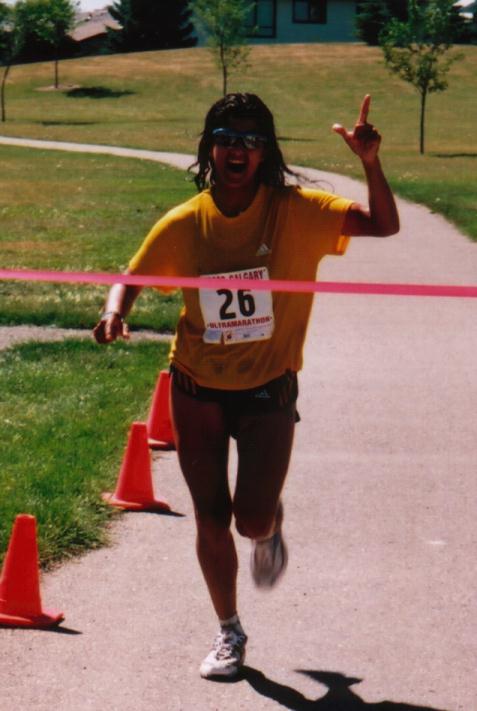 Selecting JogBras
Your normal bra will just not cut it for jogging. What you need to do is buy a bra specifically for jogging, because you need the extra support it provides.
Proper support is particularly essential for the heavy chested woman, who can experience aches and pains from the excess weight. This can show up as back pain, neck pain, shoulder pain, and affect posture).
A good jog bra is an essential part of your running attire, along with your running shoes. Considering that a jogbra is just a fraction of the cost of a pair of running shoes and careful washing will make them last, buy several bras (at least two: wear one, wash one) to start.
---
Brands

Action Tech Jogbra

JogBra, a subsidiary of Playtex, used to sell the Action Tech bras. JogBra was bought by Champion in the early 90s and is now marketed as Champion Jogbra Action Tech Sport Top. Champion is marketing this much than JogBra did and providing more color selections and seasonal patterned designs. Of the two similar styles, the cotton-based Action Tech provides more support, while the Supplex top dries faster. Both usually sell for around $27 USD.
The ActionTech jogbras tend to compress the chest and are built to accommodate up to a C cup.
Champion also makes a few models for larger sized women, including the Action Shape, and Sport Shape bras. Both of these provide lift and separation with individual cups which the Action Tech does not, and are available up to size DD, with adjustable straps.
Champion makes a model called the Comfort Strap Sport Top. It has a wide strap that helps to disperse the weight more comfortably during workouts. It is designed for women (med to large busted) who need this support. High MCR rating.
Sizes: 34-38 B/C, 34-40 D/DD. Colour is white. Cost in Canada $45.00
It can be worn under a Nike Dryfit or Adidas Coolmax jogging bra which will provide additional support as well as wicking away perspiration.
---
Nike

Nike Dryfit recommended over their regular jog bra as the Dryfit tends to eliminate chaffing and scabbing (yipes!)
Cost about $45.00
---
Adidas

Adidas make a model R2500G that is 86%/14% Supplex Nylon/Lycra Jersey with a coolmax shelf bra liner and reflective logo. Coolmax works the same as Dryfit.
Cost $45-$50.
---
Tips

Definitely two bras are better than one for the larger busted woman, so long has they do not confine the breathing.
We wash running bras in warm water with mild soap and then rinse with fabric softener. Line drying and then fluffing in the dryer without heat seems to keep the shape and make the elasticity last longer.
Whether you need to wear a jogbra or not depends primarily on your chest size. If it feels uncomfortable or painful to jump up and down without a bra, you probably need the support. Small-chested but modest people might choose to wear sport top bras, but support is not so much an issue. If you fall into this category, you can purchase lycra tops very inexpensively.

When comparing jogging bras, some of the things to keep in mind are:
1. Avoid buttons and snaps.
2. Test to see how strong and elastic is the fabric A good jog bra will hold up after years of use if maintained carefully.
3. Insist on a protective inner lining to discourage chafing, such as Dryfit or Coolmax?


Good Luck and Good Running

© Women in Motion
---